Etymology: in Greek " good smell ", because its crumpled leaf smells good.
Origin: China, Korea

Hardiness: zone 8 (it supports cold until -12 °C or 10 °F).
Height: 15 m tall.
compound leaves, imparipinnate, of 30 cm long. They turn yellow in autumn.
Red or white flowers, in corymbs 10 cm in diameter, strong smell, in June, persistent until October, and giving black seeds, shining with 2-3 mm, encapsulated.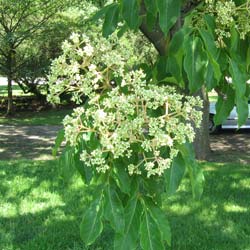 29,50 €
nursery Planfor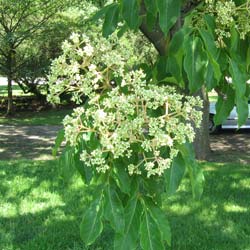 149,50 €
nursery Planfor